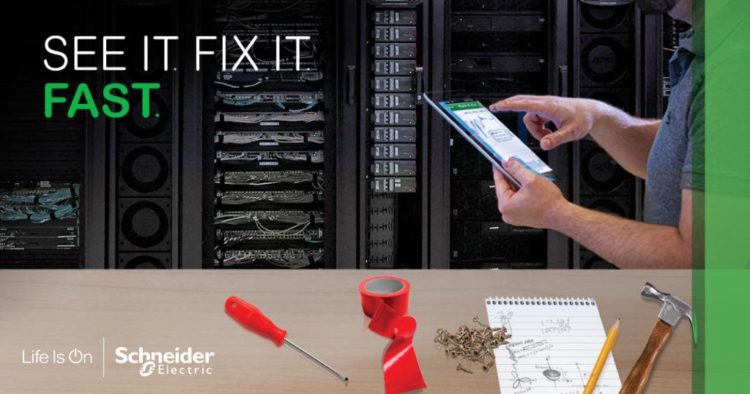 Our industry is often skeptical of software packages that offer "seamless" anything. With the ever-changing landscape that is DCIM software, many companies began their push into the market with the claim of "one pane of glass" to monitor and the ability to integrate seamlessly, but few have fully succeeded in excision. StruxureOn from APC by Schneider Electric was met with the same, reasonable skepticism. Thus far, StruxureOn is blowing expectations away!
StruxureOn offers maximum protection of critical equipment through smart alarming, remote troubleshooting and data-driven insights, both delivered by experts monitoring connected data center assets 24/7 – providing visibility and live data directly to the customers smartphone. greensource Cincinnati worked with Miami University in Oxford, Ohio to implement StruxureOn into their current DCIM solution. The owner and managers of the data center and network systems at Miami University were looking for a way to improve upon their current monitoring solution. The team at Miami had fully integrated their monitoring and management into Schneider Electrics's DCIM suite of software, Data Center Expert, a part of the StruxureWare software package that Schneider Electric offers. The only part missing was a truly seamless monitoring solution for their mobile devices. StruxureOn was their answer.
greensource Cincinnati did the onsite install, integration, and training for StruxureOn with the Miami University Team! The visibility that the system will offer Miami University and their various teams is unprecedented. Perhaps the most valuable piece of StruxureOn to Miami may be in predictive analytics offered by the Service Bureau at Schneider Electric. Rather than, "hey, your fan in the UPS just died" it is now, "hey, the fan in this situation will often die after this time period. This is just an FYI. Also, I've sent a replacement fan to your team, keep an eye out for that." Miami University can now be even more proactive in their infrastructure management, and less reactive. StruxureOn will give Miami University mobile access to live data, expert monitoring from the Service Bureau, personalized StruxureOn reports and metrics giving insights on system performance, and much more.
Want to learn more about StruxureOn or the rest of Schneider Electric's software suite? Fill out the contact form below and one of our team members will reach out to you shortly!